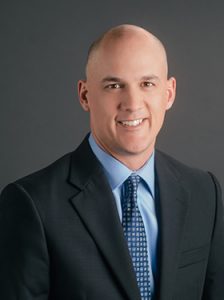 R. Shane McFarland
Board Certified Attorney
A family law expert and practitioner since 1999, and a former past president of the Austin Bar Association's Family Law Section, R. Shane McFarland is steadfast in his approach to helping Texas families from all walks of life.
After receiving his B.A. from Rice University in 1994 and graduating from the University of Texas Law School in 1998, Shane was licensed to practice law in the State of Texas the following year and has worked in family law exclusively since 1999. He has received numerous accolades for his community advocacy and commitment to fair and balanced courtroom practice, including the Public Service Award from the Austin Young Lawyers Association and a Travis County Volunteer Legal Service Award. Shane completed mediation training in 1998, Collaborative Family Law training in 2001, and was certified by the Texas Board of Legal Specialization in Family Law in 2004.
Today, Shane serves on the board of the Austin Bar Association's Family Law Section, continuing to fight on behalf of families everywhere when matters of custody, protection, and other extenuating factors are present.
Additionally, he maintains several professional affiliations, memberships, and positions to ensure client satisfaction, expand his professional portfolio, and be equipped to handle today's most complex family law matters. Some of these affiliations are listed below.
Member, Texas Academy of Family Law Specialists
Member, State Bar of Texas (including Family Law Section)
Member, Travis County Bar Association (including Family Law Section)
Member, Austin Collaborative Family Lawyers
Member, Collaborative Law Institute of Texas
2012–2013 Board Member, Austin Bar Association – Family Law Section
Austin Young Lawyer's Association Guide to Pro Se Divorce Contributor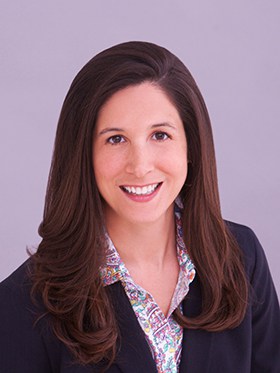 Stephane McFarland
Attorney
With nearly 20 years of trial experience, Stephanie McFarland's knowledge and service in family law is validated by the cases she's prosecuted and litigated on behalf of those seeking justice in important family matters, including divorce, child custody, child abuse and neglect, and domestic and intimate partner violence.
After earning double Bachelor of Arts' degrees in History and Foreign Service from Baylor University in 1996, Stephanie went on to graduate from the University of Texas Law School in 1999.
Stephanie joined McFarland Law in 2017 and is an active member of the Texas State Bar and the Austin Bar Association's Family Law Section. In her ongoing commitment to seeking justice for Texas families, she continues to work with the Texas District and County Attorney's Association and conduct trainings for the Texas Department of Public Safety and Children's Advocacy Centers of Texas.
Stephanie remains as committed and passionate as ever to serve the unique needs of Austin-area families while applying the expertise and intuition necessary to navigate even the most complex family law matters.
Michelle Iglesias
MSW, Board Certified Paralegal
Michelle received her B.A. in English from the University of New Orleans in 2004 and her Masters in Social Work from Texas State University in 2017. She has been Board Certified in Family Law by the Texas Board of Legal Specialization and a Paralegal Division Member since 2009. Practicing in the area of family law exclusively for the past thirteen years, Michelle is also a member of the Board for Professional Development of the Paralegal Division of the State Bar of Texas and a contributing writer for the Texas Paralegal Journal. She has demonstrated an unparalleled ability to combine her background and abilities to provide clients of McFarland Law critical and detailed casework in a client sensitive format.
Maureen Dooley
Paralegal
Maureen was in the Air Force for f
our years, including duty stations in the United Kingdom. She then joined the 
Air Force Reserves and became a commissioned officer. She received her B.S. in Industrial Technology from the University of Southern Illinois in 1990 and earned her Paralegal Advanced Technical Certificate from Austin Community College in 2014. Maureen has focused on the area of family law since 2014 and continues her dedication to Texas families of all types as she ensures that clients of McFarland Law receive accurate, timely and case-sensitive assistance.